EXTRA TE BOEKEN: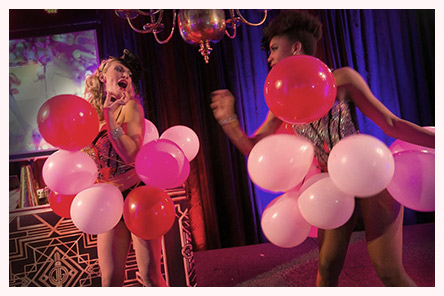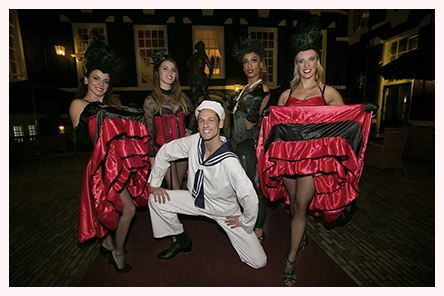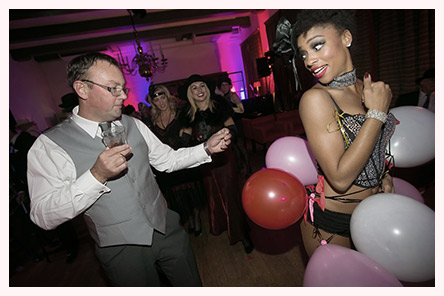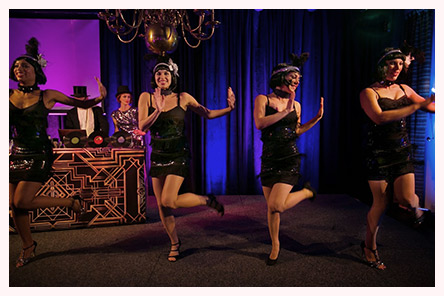 The Great Gatsby Deejay

Draait vintage-, retro-, en party-music; ...van Charleston, Big Band Swing, (electro)Swing en Lindy Hop naar R&R en Soul tot Disco en Retrolicious new beats en allround.
-Specialist in diverse themafeesten als; Roaring Twenties / Great Gatsby / Mafia, Gangster / Show Boat / Burlesque / Moulin Rouge / Hollywood / Casino Royale / Cocktail Party / Night Club / Cabaret / Circus, Fifties / Rock & Roll, Country / Western / Cowboy, Swinging Sixties / Mad Men, Tropical / Hawaii / Tiki / Beach / Jamaica, Disco / 70's / 80's / 90's / , 40+, Dinner Party etcetera.

-Beschikt over DJ booth en eigen versterking tot 150 bezoekers. Tevens VJ beelden (veelal dansmontage met bovenstaande thema's).
Diverse extra showelementen mogelijk!
Van candy girl tot avondvullend programma:
Dansgroep The Risquettes (2 tot 6 dames) met o.a. waaierdans, Charleston act. Candygirls, Burlesque Starlets, zanger(es), Showgirls, gastheer, acteurs, GoGo girls, animatie acts, 1920's-1940's dansgroep, presentator etcetera zie ook www.MadameRisquee.com of vraag naar het Great Gatsby voorstel!

(The Great Gatsby) DJ Charley werkt(e) voor; diverse evenementenbureaus, bedrijfsevenementen, theaters & clubs; Paradiso, Melkweg, Tuschinski, North Sea Jazz Club, Huis ter Duin, L'Europe, Beurs van Berlage, SS Rotterdam, Boekenbal, Epica Awards Berlin, Star Alliance, Holland Casino, Wetenschapsquiz, musea, Burlesqu
e events etcetera.
Boekingen of vragen: bel 0620750027
of mail JukeboxCharley@Gmail.com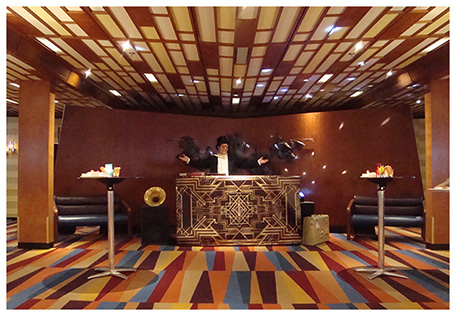 SFEERBEELDEN: